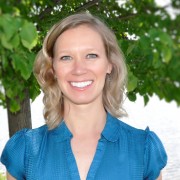 Alaina Henry
Alaina Henry joined the team at Clark & Associates in June 2016.  As an Insurance Specialist, she works with current clients to provide customer service and support. She also markets new health plans for groups and prospective clients, sales and marketing for prospective clients, and administrative support.
Alaina has over 17 years of excellent customer service and sales experience. Prior to working at Clark, she was in E commerce with the Travel Industry.  She worked with hotels and tour operators to develop strategic marketing messages and offers designed to attract customers and generate sales.  For a time, she also worked with an international ski school coordinating sales as well as logistics for intermediate to expert ski clinics around the world.  She looks forward to her transition into the benefits realm and has her license as a Health and Life agent in both Nevada and California.
Alaina currently lives in the Lake Tahoe area, but grew up in Kansas, Colorado, Utah, and New Hampshire.  She enjoys much of what Tahoe has to offer, including skiing, mountain biking, and kayaking; as well as volunteering at the Truckee Tahoe Humane Society and Biking For a Better World/Truckee Bike Park.  She also started her own line of recycled bike part jewelry, Sisu Cycle.