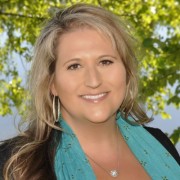 Becky Stidham
Becky Stidham became a part of the team at Clark & Associates in 2011. Starting as a Benefit Specialist, she worked with current clients, offering customer service and support as well as marketing new health plans for new groups and prospective clients. In 2012, Becky changed her role with Clark and became an Insurance Specialist. She expanded her duties that now include sales and marketing for prospective clients, administrative support, and also company marketing and social media, as well as ongoing day to day services.
Becky has over 25 years of excellent customer service and sales experience. She is a licensed Health and Life agent in Nevada and California. She also has her Nevada Property and Casualty license. Becky truly enjoys working with the professional staff at Clark & Associates.
Becky is a Native Northern Nevadan, a lifelong resident of the Reno/Sparks area. She is a proud wife of 20 years and mother of three children. Becky and her family truly enjoy the beauty of Northern Nevada and all it has to offer. In their free time, you can find Becky, her family and her dogs enjoying many of the outdoor activities that the local area has to offer including camping, horseback riding, dirt bike riding, trips to the lake, and spending time with family and friends.